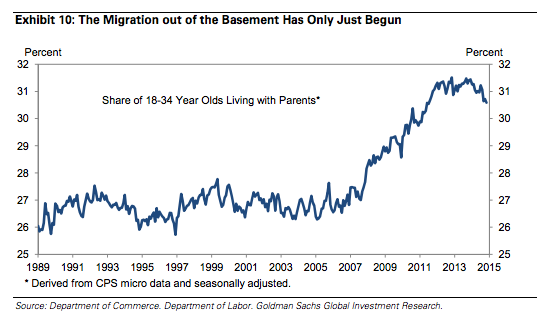 During the economic dive of 2008-2009, the share of young Americans living with their parents skyrocketed and then, through several years of recovery, held at its new, worryingly high level.
But good news for moms and dads! Now, Goldman Sachs reports in a circular for clients that while it's still elevated, the number of twenty-somethings living with mom seems to be on the decline: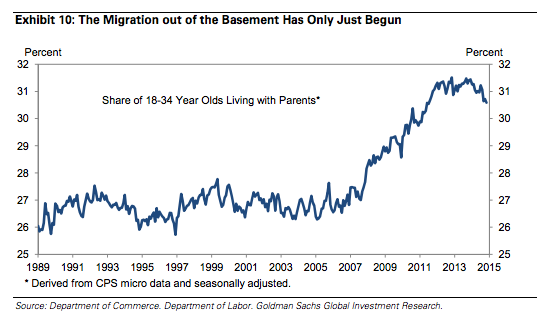 This trend isn't just caused by economic growth — it's going to lead to more economic growth, too.
An improving economy is giving more young people the resources they need to live out on their own. With more millennials spreading their wings, the rental market is continuing to thrive. Occupancy and rent growth have been at their highest levels since the turn of the 21st century.
Additionally, the great thing about household structure is that it's associated with a lot of durable goods purchases. When kids move out, they not only need a house to live in, they need several things to fill the house with, boosting demand for kitchen appliances, bath towels, furniture, food, and all the rest of it.
So kids moving out of their parents' basement isn't just a sign of a recovering economy. It will actually help the economy recover further.