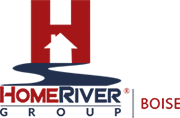 Our very own Andrew Propst, CEO of HomeRiver Group Boise, had the great opportunity to interview with Jordan Muela, CEO of Lead Simple. Jordan hosts a podcast that is dedicated to the property management entrepreneurs that refuse to settle in life and business. Read and listen below to tune into Andy's episode: Managing the Balance of Growth and Profitability.
"Today we're talking with Andy Propst, the man, the myth, the legend, the CEO of HomeRiver Group.
Andy built his management company to 3,000 doors before handing off the reins so he could focus on founding HomeRiver Group.
HomeRiver Group was formed in 2016 by combining several leading single-family-rental property management companies from around the country. Their multistate footprint and unified national platform position it to provide clients with a unique combination of deep local market knowledge and centralized operational, asset management and reporting capabilities.
Andy's got over 15 years of experience in the industry and today we're going to be talking about how people can actually make money in this industry by running a property management business as a business.
This is a conversation filled with lessons I know a lot of our listeners will be able to immediately apply in their property management businesses."
Listen to the interview here.
-Profitable Property Management
Author
Andrew L. Propst
MPM® CPM® CCIM®