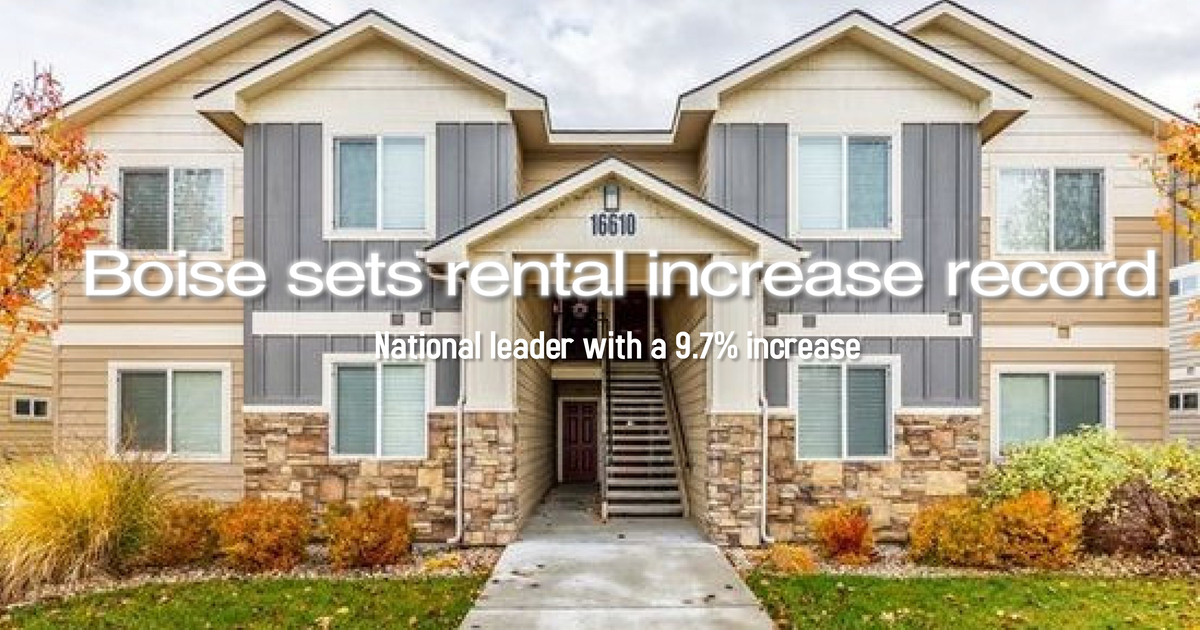 There are areas in the country where rents are in free-fall, but not in Boise. Since the beginning of the pandemic Boise has continued with the title as the city with the largest rent increases.
Outside of high-density areas, higher rent prices combined with a growing renter base (lack of home affordability) and new tech management efficiencies mean the rental housing sector might be at the right point for investors. Improving equity plus tax advantages provides a significant profit opportunity.
Boise once again leads this national list with an astounding 9.7% rent growth.
Rather than pouring money into the stock market, investors might be encouraged to find a way to invest in rental housing. For most cities, house rental prices may continue to rise as they have this year. And property investors are wondering if rental income and 2021 tax rules will keep the rental housing sector an acceptable market for business.
With the inventory so low, many who want to buy are forced to rent longer while they look, and wait, for a property to purchase. A lesson in economics, supply and demand translates to higher rents.
Author
Andrew L. Propst
MPM® CPM® CCIM®