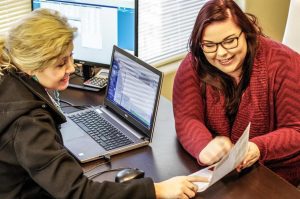 Property management services company HomeRiver Group has announced its acquisition of Property Frameworks, which, leadership stated, will complement the practices of both companies.
The acquisition will expand operations into over 20 states, according to a joint press release, and approximately 25,000 single-family and small multifamily properties will be under the umbrella. In Idaho, HomeRiver Group manages about 5,500 properties, said Andrew Propst, CEO — with 4,000 in the Treasure Valley, 500 in Twin Falls and 1,000 in Idaho Falls. The acquisition also brings desirable employees and technology, Propst said.
"One of the reasons (for the acquisition) is we didn't have a lot of redundancy in markets," Propst told Idaho Business Review. "There's not really a property management company throughout all the states, and that's our goal."
HomeRiver Group primarily manages single-family and small multifamily properties typically owned by investors. Property Frameworks is a residential real estate brokerage company that is part of Realogy Brokerage Group.
"This acquisition enables HRG and Property Frameworks — two of the largest players in property management — to combine best practices and recognize unique advantages of scale on behalf of our clients and other stakeholders," John Hirschfield, chairman and president of HomeRiver Group, said in the press release. "It also creates a strategic opportunity with Realogy Brokerage Group by offering property management and related services to their clients."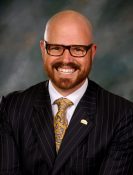 Through the acquisition, the companies will blend to have just over 450 employees. Financial details of the acquisition were not disclosed, and Propst said he is not aware of plans to do so.
"We are able to keep everybody right now because we are just barely wrapping our arms around this thing," Propst said. "Property management is a people business. If there are redundancies, obviously we'll do our best to find other jobs or repurpose folks. As of right now, everyone is staying in place and doing what they were doing prior."
HomeRiver Group is planning for more
While it is celebrating this acquisition, HomeRiver Group is not done growing yet, and there are no plans to slow down.
"Idaho is the leader as far as number of employees, number of doors; Idaho is a great place to own rental property," Propst said. "There's a ton of interest in investors doing business in Idaho and that's great for property management companies. A lot of these investors aren't local; that's good job security for sure."
In recent years, HomeRiver Group has been able to make connections to investors through new housing development projects, as some investors are purchasing newly constructed properties.
The property management market is changing, and posing a bit of a struggle; currently some investors are selling their rental investment properties (especially single-family) in this "incredibly hot" market to first-time homebuyers; as a result, Propst said, some tenants are being displaced.
"We're going to continue to grow through acquisition, and we'd prefer to continue to grow organically," Propst said. "We assume, as we grow, we're going to need more people."
While the plan is to grow employee numbers, there are no plans to change physical business locations anytime soon. This is due to the current coronavirus pandemic, Propst said. The offices are not being staffed for employee safety, so some tenant payment operations, among other operations, had to be adjusted. For instance, payment drop boxes have been added to office locations.
Matthew Robbins, president of Property Frameworks, will join HomeRiver Group as a senior member of the leadership team, according to the press release, working closely with HomeRiver Group's chief financial officer and others to "integrate, optimize and continue building out the combined company."
"We are looking forward to working with HomeRiver Group's leadership team to expand and continue to refine our services across both platforms," Robbins said in the release.
"I think there's a lot of shared values in both organizations," Propst said. "It goes to show this is a great market for growth and development."
By the numbers
Property Frameworks, prior to the acquisition, had market presence in Arizona, Delaware, Georgia, Hawaii, Maryland, Oklahoma, Pennsylvania and Virginia, as well as Washington, D.C.
HomeRiver Group had a presence in: California, Idaho, Utah, Texas, Kansas, Missouri, Arkansas, Tennessee, Mississippi, Illinois, Indiana, Ohio, Florida, Kentucky and North Carolina.
Now, both companies are present in markets across approximately 23 states.
Property Frameworks brings 165 employees to the acquisition for a total of 456 employees.
Author
Andrew L. Propst
MPM® CPM® CCIM®