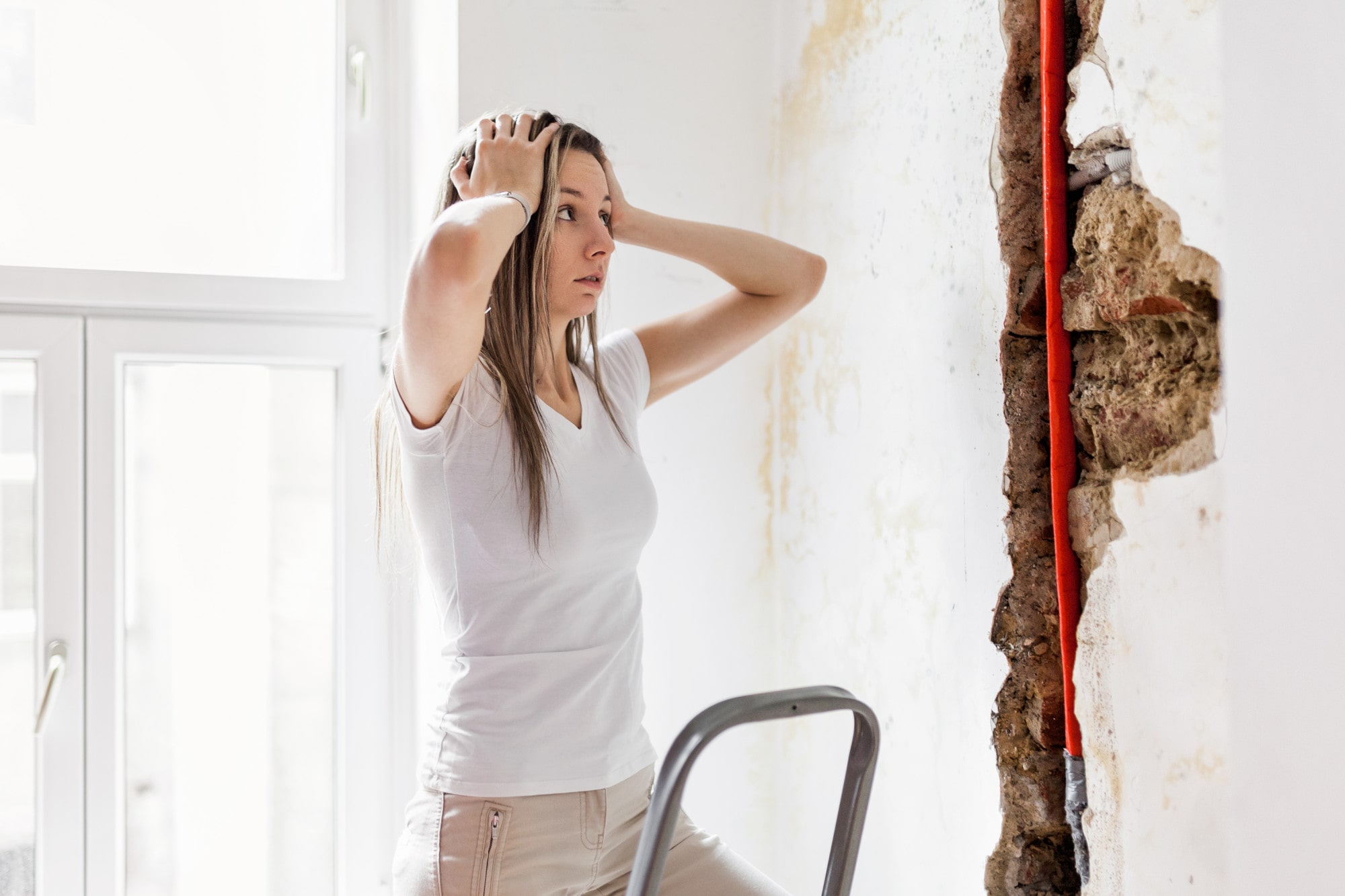 There's a huge difference between wear and tear and property damage. You can expect signs of use to show in a home when someone lives there.
What's not normal are the broken or stolen appliances. What's not right are the ripped walls with holes or various cracks in the floor or tiles.
Property damage is far from cheap. They account for a staggering 98% of homeowner insurance claims.
If you are in an unfortunate position where you are dealing with property damages and issues, you may feel lost and frustrated. Keep reading to learn what you should do in such an experience.
How to Handle Property Damages
It only takes a few minutes for a tenant to cause major damage to your rental property. The aftermath to fix those damages takes much longer. Still, you do not have to feel defeated. Taking everything step-by-step will help you.
Identify
Knowing where the damage is will be the first thing you want to identify. You want to search every room whether your tenant is still living at your property or you had to evict them.
Being thorough in looking at property damage will help you get a more accurate price to fix it. The average landlord may have a hard time doing this, making a property manager an ideal choice.
Categorize
You will need to categorize what damages are covered in your contract. You may require a lawyer the more obscure or extensive the damage is.
The contract you make when you accept a tenant into your property plays a major role in how much you can get back. Contracts also help make the process simpler when you need to take legal action.
Before you ever allow a tenant to live on your property, you need to make a good contract. Having one financially protects you from scenarios that result in damage to your rental.
Know Your Landlord Rights
Tenants have rights, but so do landlords. Enforcing those rights is vital in cases of property damage and other financial issues. This starts by wasting no time solving the problem with the tenant.
If the tenants are being unreasonable, you have the right to evict them and give them notice. Property damage is also criminal behavior. You also have the right to get law enforcement involved in case your tenants are being difficulty with accepting an eviction.
You can also recover damages by starting a legal suit in court. You can take the matter to civil court.
Get Professional Assistance With Property Damage
The sight of property damages to your rental can be upsetting to any landlord. There's often a sense of loss or defeat because the damage is already done. However, there is something you can do to help yourself get back on your feet.
It's crucial to know how to handle property damage to get as much return back. Security deposits on rentals may not be enough to cover everything.
You should also have property damage insurance. These steps can be confusing or frustrating to do alone. Hire a rental property manager to get the professional help you need.
Author
HRG Staff