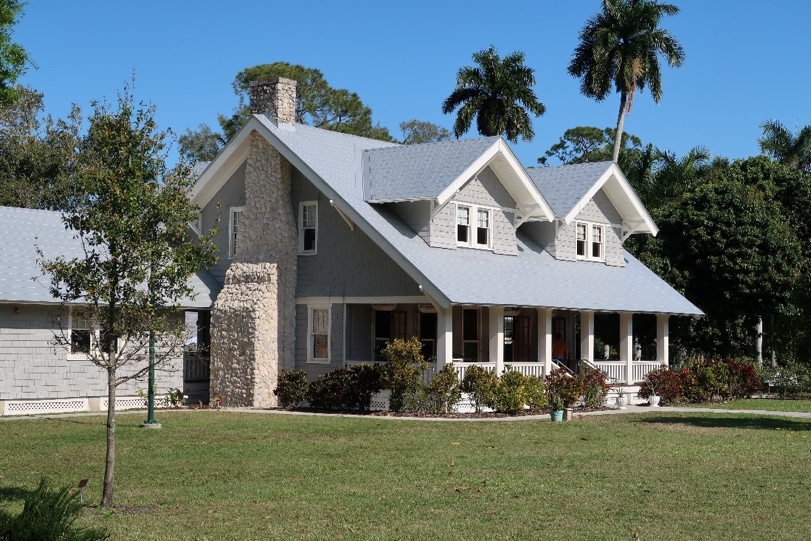 We don't need to tell you what a rollercoaster year 2020 was, not only for property managers, but for their owners and tenants, as well. As 2020 draws to a close, you may be looking back on the sea of changes the single-family rental market has gone through and wondering where it leaves you as a property manager, now and in 2021.
We sat down with the heads of three industry-leading executive single-family property managers to talk about the state of the single-family market, how their own properties fared amidst the pandemic and the resulting exodus of tenants from major cities, as well as the California wildfires and the presidential election.
The Current State of the Single-Family Market
In the last eight months, some surprising developments have come out of the COVID-19 crisis. Landlords expected to see high delinquency and vacancy rates, as they panicked about eviction bans enforced at both the state and federal level.
What happened instead was surprising. As investors reassessed their portfolios, manufacturing and construction came to a halt, and people left cities in droves, property managers faced a very different market than they had anticipated.
Low Vacancy and High Occupancy
Since the first wave of the pandemic in March 2020, 22 million Americans have lost their jobs, and in the ensuing months only 12 million found new ones. The property managers we spoke to expected to have real vacancy issues. But to their relief, the opposite was true.
Adam Haleck is President and CFO of Northpoint Asset Management in Salt Lake City, UT. His company has 25 offices in 12 different states. "We expected people to lose their homes or downsize into other places," he says. "And we have not seen that. We've seen, actually, a lower vacancy rate and higher demand for at least our single-family product."
Duke Dodson is owner of Dodson Property Management in Richmond, Virginia. They manage over 7,000 units in Virginia, North Carolina, Florida, and South Carolina.
He has seen the same trend in his markets, and credits it partially to the rent relief programs put in place by cities and states.
In fact, The Wall Street Journal recently reported on the record high occupancy, as well as low vacancy and delinquency rates of single-family properties. They noted that some owners are even raising rents.
Dodson has seen increases of 2 to 3 percent in his area, though some owners are still keeping rents flat.
Limited Inventory Drives Up Rent Prices
The higher demand along with a slow down in construction, a large number of investors selling off their properties, as well as a number of other factors has led to very limited inventory across the country.
Andy Propst is CEO of the HomeRiver Group, based in Boise, ID. They are in 22 markets and manage about 23,500 doors.
He says he's seen 10 percent rent growth since March. He credits some of that with the constrained inventory he and other property managers are seeing across the country.
Part of it was caused by investors selling their properties. "A lot of investors got scared off and sold off their single-family homes. We lost inventory. That's where we're hurting."
They were also taking advantage of record high home prices.
The Tenant Exodus
A Pew Research study conducted in June 2020 found that 3 percent of Americans had moved either temporarily or permanently during the pandemic.
And while hard numbers on the people who moved from large cities is stilling being collected, anecdotal evidence abounds.
"In my hometown in Boise, ID, there's a constant train dropping off folks from California or Oregon," says Propst. Other factors, says Propst, have also contributed to moves to his area, including the California wildfires and the Oregon laws decriminalizing hard drugs.
"So, if you want to buy a house or rent something in Boise, ID, right now it's almost impossible to do."
Investors are also dumping their properties on the coasts and looking into other markets, which is driving up costs.
Investors Cashing Out
The movement of tenants out of cities has triggered another type of exodus: investors in single-family rentals. But that isn't the only reason investors are selling off some or all of their portfolios. Some are taking advantage of the high home prices and selling to residents who then continue to occupy the homes. Others are anticipating a reinstatement of capital gains taxes with a Biden administration, and are selling before January 2021 to get ahead of it.
Some also wonder if opportunity zones created by the Tax Cuts and Jobs Act of 2017 will continue.
"They came out with opportunity zones where people could sell other assets, besides investment property, and then roll it into an opportunity zone fund or an exchange and not have to pay those capital gains," explains Propst. "That was huge for our business. That was a game changer."
The Lifting Eviction Bans
When the pandemic struck and huge regions of the country went into lockdown, cities, states, and the federal government initiated eviction bans that sent property managers and owners into a panic. How would they maintain their operations and pay their bills if they weren't collecting rent?
But for many, it became a non-issue.
"The CDC ban initially looked like bad news for us, but we're not seeing that across a lot of markets," says Propst. "With the amount of properties we manage, there's only a handful of people filling out the forms."
Haleck agrees. He found that most of his tenants wanted to do the right thing and pay their rent. And those who couldn't were proactive in finding a solution with their landlords. Landlords, on the other hand, were willing to work with their tenants.
"Everyone agrees that being evicted is a bad thing, right? Owners don't like it. Managers don't like it. The tenants don't like. It's not good for them."
He says his company works with lawyers that have refocused their business from processing evictions to helping tenants take advantage of rent relief programs.
Meanwhile, Dobson represented his firm was on an eviction task force in his city of Richmond, VA, since evictions were already high there pre-COVID. "We were actually able to help shape what the process looks like."
Overall, they agree that very few tenants were taking advantage of the system. Propst points out that some were simply not aware of the CDC ban, but most, they say, just wanted to do the right thing.
"It's encouraging, and it gives me more faith in humanity," says Haleck.
The delinquencies resulting from the eviction bans only really hurt the very vulnerable owners, where the rent is their mortgage. But we've turned them into sales opportunities.
Forecasting for 2021
As Dodson put it very succinctly: "Single-family rentals will be fine."
The overall market for single-family rentals, despite the lack of inventory, looks promising for 2021.
Inventory
Dobson, Haleck, and Propst all agree that inventory levels will continue to be low in 2021.
"We're not going to see, massive expansions of single-family homes to buy or for rent," says Haleck. He cites the high cost of construction and a shortage of materials caused by the shutdown of mills due to the pandemic. Some, he says, were destroyed in the California wildfires.
Turnover is also low, he says. "People normally move out between 18 and 24 months. People aren't moving out because of limited inventory and the pandemic."
Delinquency
Already low delinquency levels should continue to drop, says Haleck. He points out that as unemployment continues to fall, so will rent delinquencies.
Rent Growth
"And I would assume that will still see, 3 to 6 or 7 percent rent growth nationally over the next 12 months," says Haleck. "But, you know, what do I know? Twelve months ago, if you asked me this question, I probably gave you the wrong answer because of what has happened."
The Mood Among Investors
Propst points out that the appetite for single-family rentals is higher than it's ever been, but the lack of inventory is driving investors into greater risk.
"They're buying in these areas that are higher risk. Tenants kind of beat the place up. It's really hard to find a good value, even though the appetites there."
Dobson agrees: "It's hard. You know that there's just only so many houses that makes sense."
And so does Haleck: "Gosh, if I had $1 for every client that wants to buy another rental property. They're really scarce. I'll say that maybe five years ago, when a client property would flip, it would be sold to an owner that occupied it. Nowadays, it's almost always sold to another investor and most of the time, we're able to retain management, which is kind of a nice thing."
But there is hope for those looking to expand their portfolios as other investors, particularly those looking to retire, are trying to offload their portfolios.
Planning for 2021: Increasing Revenue per Door
While it may be difficult to increase revenue by expanding your clientele, Dobson, Haleck, and Propst all agree you can create other revenue streams by adding fees for additional services.
Haleck explains that when they were a new company, they couldn't see beyond their management and leasing fees. "And it wasn't until we smartened up that we realized, well there's other ways we can extract revenue out of these properties, through maintenance, through documentation fees, through different programs that we roll out to the owners and the tenants."
He says it's more important to offer lower management fees and then tack on other fees, rather than offering one all-inclusive fee.
HVAC and Maintenance
Maintenance is probably the biggest revenue generator behind management and leasing fees.
Propst explains that maintenance fees account for about 50 percent of his revenue. "It surprised me that a lot of property management groups don't take advantage of it."
For Dobson, HVAC maintenance, specifically, is a big revenue stream. He says his team can do the job faster, better, and cheaper than a third-party vendor. "Things like replacing filters are no brainers, where it solves a problem, it makes you a little money and everybody's happier."
Haleck agrees. His company charges $15 to $20 per door for HVAC maintenance to the owner. Then, they charge the tenants for the filters.
Conclusion
This year has certainly kept property managers on their toes. But overall, the fears at the beginning of the year that the market would suffer major losses have mostly been unfounded. The market remains strong. And there is opportunity to raise rents and add revenue streams in 2021.
The one caution for investors: be aware of the limited inventory that could continue to drive up housing prices.
Photo by Sieuwert Otterloo on Unsplash
Author
Andrew L. Propst
MPM® CPM® CCIM®