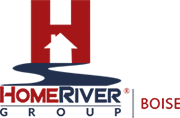 If there was a need for further proof that apartment living is gaining popularity nationwide, we have it!! In recent reports we learned that:
1. Some 2 million new renter-occupied households were added in 2014, while the number of owner-occupied households decreased by more than 350,000, according to a Jan. 28 report from the U.S. Census Bureau.
2. Nine of the 11 most populous metro areas in the United States have more rental households than owner households, a Feb. 9 study from New York University's Furman Center and Capital One Financial Corp. stated.
3. The fact that most of the job growth today is in low-wage, even part-time, positions is bad news for the home-ownership rate but good news for the apartment industry, according to an article by Freddie Mac Chief Economist Leonard Kiefer.
Total Rental Occupancy at 21-Year High
All those new renter households are being formed because of increased job growth nationwide, according to a "Bloomberg Business" article about the Census Bureau report. The 2 million new occupied rental units include apartments, duplexes, triplexes, quadplexes and rented single-family homes.
Rental housing as a whole was 93% occupied in the fourth quarter of 2014, the report stated, the highest since 1993. Apartment properties with five or more units were 94.6% occupied in January 2015, according to data from Axiometrics, which collects its statistics by calling every property in its database every month.
Bloomberg reported that many of the new households are being created by millennials moving out of their parents' homes.
Low Wages, More Apartment Demand
Renter-by-choice has been a common phrase in apartment circles. Apartments' increased popularity is partly a function of millennials delaying homeownership along with some empty-nesters downsizing.
But Freddie Mac's Kiefer writes that "most of the projected job openings over the next several years will be in low-wage/low-skill occupations that tend to have very low homeownership rates." Translation: Most of these workers will likely be living in apartments.
Though some credit barriers to homeownership are being lowered and single-family building permits nationwide are on the upswing, the long-term outlook is, according to Kiefer, that most of the jobs to be created will not pay enough to qualify the workers for homeownership.
The takeaway from the three reports is that apartments are predominant in many metros, and the jobs outlook shows demand will continue. All in all, it's a good time to be involved in the apartment market.