A rental inspection is critical for the successful management of your investment property. Some people call them surveys or reviews, but we're talking about the importance of entering your property at regular intervals during the tenant's lease term. There are three specific reasons that these inspections are necessary.
Set Expectations
First, inspections allow you to set expectations up front with your tenant. Having your expectations defined in the lease will make your job easier. Your lease should reference the upkeep of the yard to the cleanliness of the home to your smoking policies. Everyone appreciates clarity and knowing the expectations up front is helpful for tenants. If you set the expectation that you'll be entering the property regularly for inspections, the tenant will know that, and you won't have as much push back.
Lease Compliance
Your rental property inspection also allows you to check for and enforce lease compliance. There are a few indicators that will tell you if there's a problem with the tenant. You know something's wrong when they stop paying rent or bounce a check. There are things that may be going on behind closed doors too, which is why you need to get inside the home. You can check for unauthorized pets, unauthorized occupants, smoking, illegal drug activity, damage to the home, and even adequate cleanliness.
Preventative Maintenance
Most importantly, you can identify maintenance issues before they become giant disasters. When caught early and addressed immediately, most maintenance issues can be cared for less expensively. For example, a small leak under the sink can go undetected for months or years. If caught early and repaired, it's a simple fix. If not, you have a giant clean-up project.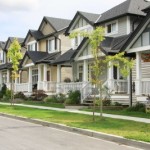 These are the three best reasons to inspect regularly. Set a schedule and keep to it. Notify tenants in advance, and be respectful. It's their home, and you should work together to take care of the property and follow the lease.
It's important to get inside of these properties regularly. If you have any questions about your rental inspection checklist or anything pertaining to Boise property management, please contact us at HomeRiver Group Boise.