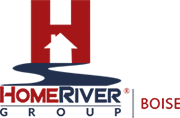 Data from a total of 17 property management companies were included in the survey results, which accounted for a total of 7348 homes: 2428 single-family and 4920 multi-family.
Ada & Canyon county vacancy rates increased just slightly from 3.3% in the fourth quarter of 2017 to 3.6% in the first quarter of this year. Overall the largest vacancy increase was in multifamily units in Canyon County which went up .7%, while Ada County increased .5% this quarter.
Ada County single family rental rates saw a significant increase at an average of $300 per month per unit. Multi-family rents also increased at an average of $55 per month from last quarter. Overall there was an increase of $107 across the board per unit, making the average rent $1300 per month in Ada County.
In Canyon County rental rates increased overall by $66 putting the average rent per unit at $981. Multi family homes had the largest increase in monthly rent by $97 per unit and single family units increased by $92 per unit.
See the full report here: (Attach report here)
-NARP
Author
System