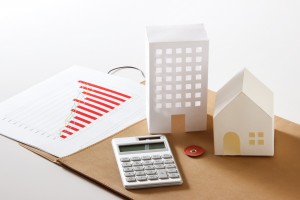 Owning and managing property entails extensive work, especially if you are the only one doing it. Screening tenants, maintaining the property, marketing… The list of tasks that need to be done is enormous and will consume most of your busy work day. This is the part of owning a rental property that makes it a hassle. It's where you feel like you're working to earn your money, and often, when you're done, there's little left.
However, there are companies that specialize in helping property owners manage their day to day needs.
This is meant to get you up to speed with the ins and outs of what a property management company can do for you. Whether it's tenant screening and processing or help scheduling regular maintenance intervals, a good Boise property management company is worth its weight in gold (not technically, but you get the idea).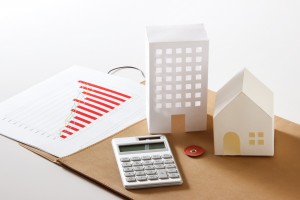 By the time you get to the end of this post, you'll have a pretty good idea of how a property management company can help you run your property more efficiently, freeing you up to do what you do best – owning and investing in your property.
Tenant Services
Getting the right tenants into your multi-family housing properties is something a good Boise property management company can do for you. Good tenants will keep your maintenance costs low because they will take care of their rental. Generally speaking, property management companies cannot guarantee that all tenants will be a perfect fit, however, with good screening and approval process in place, you can be assured that prospective tenants will be vetted and scrutinized as fully as possible.
Tenant Services Usually Include:
Showing– a property management company representative will meet with prospective tenants and give them a tour of the rental they are interested in. During this time, the representative will gauge the prospect to get a feeling of whether or not they will be a good tenant. They will also highlight the features and benefits of the rental to help accentuate the value of your property.
Screening– this includes checking the credit status of the prospect, performing a criminal background check, verifying employment and income, following up with references, and contacting prior landlords. This part of the process is extremely important because it helps to indicate and assess risk. Prospects with questionable credit and criminal issues could end up being more costly for you, the property owner, in the long run. Also, a prospect needs to be employed to be able to live in your rentals so verification of income is made. A good Boise property management company will follow all federal, state, and local laws pertaining to the Federal Fair Housing Act and ensure only the most qualified prospects rent from you.
Reviewing– once a prospect has passed the screening process, a review of the prospect is conducted in order to get your rental ready for a new tenant.
Accepting– once the prospect has been accepted, a property management specialist will prepare a rental agreement and provide the tenant with everything they need to know about renting from you and living in your rental. All paperwork will be fully completed and the new tenant will be provided with all necessary information about your property, what they are responsible for, and anything else that comes with their new home.
Evictions– if a tenant breaks your rental agreement, and no amicable agreement can be made to rectify it, an eviction may be necessary. Your property management company will be well versed in all laws pertaining to evicting a tenant and will execute an eviction accordingly.
Marketing and Advertising
An empty apartment or rental unit generates no income yet still assesses property taxes and maintenance fees. Getting your units filled with quality tenants is a crucial and a good Boise property management company will advertise and market your property in an affordable and effective manner.
Getting your rental property ready to market typically involves:
Preparation– a clean and well maintained rental unit is more likely to be occupied. A property management company will make sure the unit is tidy. Carpeting will be spot free and neat. Cupboards and surfaces will be free from dust and grime. Ovens will be shiny and work correctly. Refrigerators will be spotless. Smoke detectors will have fresh batteries in them and be in working order. First impressions are lasting impressions and prospective tenants will more likely rent from you if the rental is as clean as it can be.
Marketing– a good property management company will list your rentals and their features in high traffic areas, whether they're online or not. Property management companies utilize many different marketing mediums such as newspaper classifieds, direct mailing materials, online directories (such as rent.com), and even on their own websites. Make sure your property management company can accurately and efficiently convey why your rentals are the best there are for the tenants you want.
Market Analysis– a good property management company will research and update you with current market prices for rentals and help you determine what to charge for rent. If you are asking for rent that is too high for the market, you won't be able to get anybody to move in. Too low and you lose money.
Maintenance Coordination
Stuff happens – plumbing goes bad, water heaters fail, refrigerators age and quit working. And these things can hap
pen at anytime of the day. A good Boise property management company will take those 2:30 AM emergency service phone calls so you don't have to. Maintenance and emergency services will be coordinated with service contractors the property management company use whom they trust will treat your property properly.
Reporting and Reviewing
A good Boise property management company will provide timely and complete reporting to you detailing income, expenses, condition of the property and wherever else you need, or wish, to know about. Your reporting will be available 24/7 and any questions you may have will be answered immediately.
Finally, a property management company will perform periodic reviews of the property to ensure that rental agreements are being adhered to. They will check on the condition of the property and take action on any issues that require attention. They shouldn't simply "drive by" the property and glance at it. A good property management company will treat your property as their own and make sure that it is in the best condition it can be in. You'll find that in Boise, people and especially the Park Place property management really does care.
In Conclusion
Your property is your livelihood and managing it should be undertaken by a competent Boise property management company
. Regardless, whether you own an apartment complex, a condo, a duplex, or just a rental home; you want to know your profits and property are protected. One that takes pride in doing good work and helping you, the property owner retain profits. By doing your homework and making sure all of your questions are answered to your satisfaction, choosing the right property management company can make all the difference in the world when it comes to your rental property. Make sure they have your best interests in mind. Ask the prospective property management company for references. Interview other property managers who use them to see if they'll be a good fit for you and your property. After all, you worked hard for your property. You deserve only the best when it comes to your business.
Author
System