Many owners ask what to do when they have a tenant not paying rent. Today, we're answering that question and reminding you that first, you never want to assume that rent has not been paid. Whether you're a professional property manager or the owner of a single family residence or a multifamily home, follow these guidelines before going to the next level.
Check Your Records
If you are a Boise property management company and working off a database, you can check the general ledger or financials that are involved in posting rent. Sometimes a posting can go to a different account, and this can be easily corrected. Check your receipt books or emails that may have been sent from a prior month letting you know that rent will be late. Handling those things to ensure you've done your due diligence is always beneficial.
Communicate with Tenants
Another thing you can do is send out rent reminder notices. Let the tenants know that rent was due on the first and it's not in the office. Maybe take it to the next level and let them know that since rent has not been received, a late fee will be incurred as a result. Make a phone call and contact the responsible party. Someone in charge of the account like a co-signor or a co-applicant can also be contacted. You can reach out and determine if the tenants simply forgot this month. As a last resort, go down the emergency contact list and try to get in touch with someone who can relay the information to the tenant and get in touch with you.
Legal Process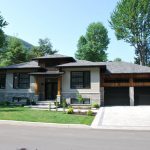 If you have tried all this and rent still is not paid, you have no choice but to process and serve a Three Day Notice to Pay Rent or Quit. Post and mail this notice, or you can personally serve it to your tenant. This notice notifies them that rent has not been received and they have three days to pay. At that point, if the three days go by with no rent, there is nothing else to do but begin a legal proceeding and file for an eviction. This can be done with your attorney.
If you have any questions about non-payment of rent or property management in Boise, please contact us at HomeRiver Group Boise.